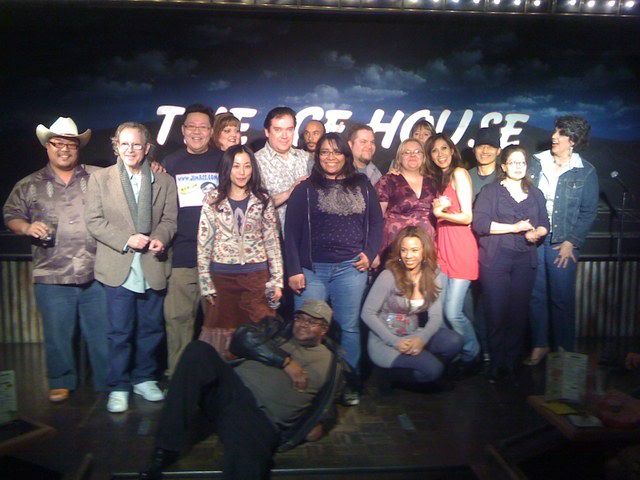 The grad shows were great! We had about 400 people in the audience over the three nights! I am so proud of everyone who was in the shows; they all did an awesome job. I want to thank Patrick Hanifin, Scott Shimamoto, Barry Weisenberg and Richard Chang for being special guests and kicking butt!!

And thanks sooo much to everyone who came out to support the three shows: Alice, Amy, Rudy, Daniel, Jim L., Yoshio, Sacha, Cathy, Steve, Jon, Saemi, Richard, Virginia, Micah, Revital, Karen, Jean, Joy, Evan, Jim C., John, Mike, Alan, Marty, Yak, Scott, Cathy, Yashar, Marsha, Tim, Jon, Marv, Kate, Moises, Rawle, Karen, Eric, Dave, Chris, Carlos, Tom, Mark, Christian, Russell, Jule Ann, and Paul! StandUp Academy is a success because of you and your support!!


Also big thanks to our fab mc Sally Mullins and guest Vargus Mason and the sexy videographer Chris Oliver!

NOTE: MY CAMERA DIED THE FIRST NIGHT, SO IF ANYONE HAS A GROUP SHOT FROM THE FIRST GRAD SHOW, PLEASE EMAIL IT TO ME!